If you think the only things to do in Sydney are shopping, dining and visiting top attractions, then you are absolutely wrong. When planning on visiting Australia, there are plenty of lovely events to look out for. Sydney, Australia is packed with plenty of events and activities that take place all year round. Regardless of what you are looking for – sports, cultural, arts or outdoor activities- Sydney has more than enough to offer for people of all ages. Some of the events in Sydney and its surrounding destinations that you may want to enjoy during your vacation are listed below.
Toyota IRONMAN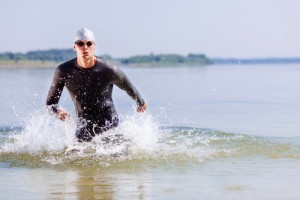 Recognized as one of the longest running IRONMAN events on the face of the planet, Toyota IRONMAN has been one of the most celebrated events in Australia for more than 30 years. Dating back to 1985, IRONMAN Australia remains a top event to reckon with in the world, as it features 3.8 kilometer swim, 180 kilometer bike course and 42.2 kilometer run. The event takes place at the Greater jaPort Macquaire region with finish line at Town Green, which is considered to be among the world's most spectacular courses. Toyota IRONMAN Australia play hosts to hundreds of competitors and thousands of local visitors and tourists. This is definitely an event not to miss out on
Thredbo Jazz Festival
Established in 1987, The Thredbo Jazz Festival is a fun filled celebration of Jazz music, delicious cuisine and exotic drinks set in scenic Thredbo in the heart of the Snowy Mountains. If you are looking to enjoy scenic views of the beautiful Snowy Mountains while enjoying great performances from some of the finest Jazz musicians in the country and the world at large, you should consider adding Thredbo Jazz Festival to your Sydney travel itinerary. The event's 2016 edition will feature more than 18 bands seen in many different venues including lively bars, beautiful restaurants, at the Thredbo Village Square, top of the Kosciuszko Express Chairlift and several entertainment venues, offering thousands of jazz enthusiast and devotees the chance to go on an exhilarating musical journey around Thredbo.
World Cup Grand Masters
Recognized as one of the largest events held in Australia, the World Grand Masters tournaments attracts thousands of visitors from different parts of the world who come to experience the thrills and frills the tournament has to offer. Featuring over 1,260 players, 45 umpires, 25 officials, 70 medical personnel, 70 managers, up to 1,500 partners and proud supporters from many different countries, the tournament is hosted in Canberra. The Masters World Cup is one of the world's largest international hockey tournaments which will be greatly contested by Master teams of different age categories.
Sydney Writers Festival
Taking place in Walsh Bay hub and several other great venues across the Central Business District and western suburbs, Sydney Writer's Festival is considered the largest annual celebration of literature and ideas in Australia and the third largest writers' festival in the world. Sydney Writers' Festival attracts thousands of visitors and also plays host to over 300 writers both locally and international to participate in several entertaining events. Sydney Writers' Festival recognizes the finest authors of fiction and nonfiction, as well as the best journalists and public intellectuals the world has to offer.
Narooma Oyster Festival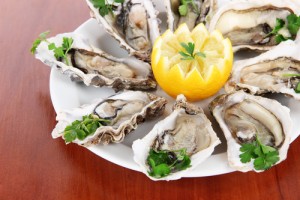 The Narooma Oyster Festival always has something on offer for everyone including families, fine foodies and pleasure lovers, as it combines high quality food experience with lots of entertaining activities for guests. Narooma Oyster Festival celebrates New South Wales fresh produce, and it features cooking demonstrations by celebrity and local chefs, wine sampling, oyster lessons and several cultural talents. The award winning Oyster Festival is renowned as the leading oyster and culture festival in Australia. The event also features great music and high quality family entertainment organized by the Blues Festival.
Mercedes-Benz Fashion Festival Sydney
Mercedes-Benz prides is itself as one of the most popular partner of top international fashion platforms with great commitment to fashion for many years. Mercedes Benz Fashion Festival held at Carriageworks showcases great collections featuring highly experienced designers, influencers and great innovations. The events offers local designers the chance to showcase the very best in designs talents in Australia to a global audience of fashion lovers and press.
Mercedes-Benz Fashion Weekend Edition
The Mercedes-Benz Fashion Weekend Edition is a world class event held in Australia that showcases the brightest designers the country has to offer. Delve into the unseen, have a chance to interact with beautiful models, experience the frills and thrills of backstage and see Australia's finest designers on the runway exclusively at the Mercedes-Benz Fashion Weekend Edition. The event attracted the most influential fashion media as well as fashion aficionados from different parts of the world to Sydney for the Mercedes-Benz Fashion Weekend Edition, and it is just the perfect time to see the season's trends.
Batlow Ciderfest
The Batlow CiderFest is one of the greatest festivals in Australia that attracts cider and live music enthusiasts to enjoy a great day of fun, entertainment, music, food and great ciders. It is a perfect time to interact with festival characters, mingle with cider producers, enjoy delectable food and learn more about cider. Batlow CiderFest which is celebrated at the end of the apple harvest is a celebration not to miss out. One of the most attractive activities is the street party as you will find lots of talented local entertained on stage and several entertainment venues including theaters and market stalls focusing on ciders and locally grown produce.
Port to Port MTB
The Port to Port MTB is an exhilarating event that plays host to mountain bike race across the spectacular local scenery of Newcastle, Port Stephens and the Hunter Valley. The bike racing hosts riders of all levels and it is considered the newest international stage MTB race. The Port to Port MTB is an international mountain biking event that draws thousands of visitors; covering beautiful trails all over the Port Stephens, New Castle and the Hunter region.
Vivid Sydney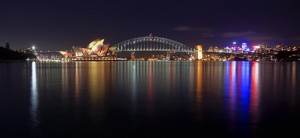 Vivid Sydney features some of the most significant creative industry forums in the world with plenty of great music and colorful lighting sculptures. One of the events to enjoy the best of arts and technology in Australia is Sydney Vivid. The event illuminates and brings Sydney alive with its colorful light art sculpture, and innovative light installations. Popularly known as the festival of light, Vivid Sydney is one of the world's largest outdoor art gallery that celebrates the finest lightning artists and designers from Australia.