Germany is known for its expensive and luxurious cars but that doesn't mean you cannot rent good quality affordable cars while you are there. If you want to explore this beautiful country and find out about the history of its many significant monuments, Right Car Hire makes it easy for you to discover cars that are affordable and exactly to your needs. Whether you want a car for a date, a trip or for just visiting your folks in another city you can always look for cars at our website. We provide you with the unique feature of comparing car dealers from about 30,000 locations around the world. You can compare the offers put up by car dealers near your area and then rent a car that suits you best. We give you so many options to choose from that it is impossible for you not to find a suitable car. You can also find some spacious cars so that you can go to a restaurant with your family or visit different important sites.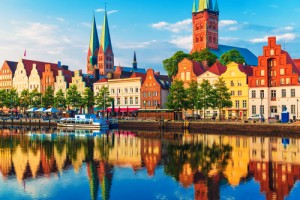 Germany has been a very important global player since the last century. It has large number of historical sites which attract thousands of tourists every year. It is not just the sites that Germany is famous for but also for some great minds. One of the greatest minds in the world, Albert Einstein, was born in Germany. There is an Albert Einstein memorial and monument in his birth city of Ulm, Germany. The young and famous author Anne Frank was also a German before becoming stateless in 1941. One of the most famous music composers of all time Beethoven was born in Germany. You can visit the Beethoven museum in Bonn, Germany. If you are a die hard fan of music, you should definitely visit Beethoven's museum.
Germany has a very rich history and if you are a historian, then you will find number a of things in Germany useful to you. There is a Holocaust museum which commemorates the people who gave their lives in World War II. You can also visit the site of Berlin wall which once divided east and West Germany into two different regions. It is also full of Museums, Cathedrals and several famous castles. It is there where you can find the fairy tale Neuschwanstein Castle, one of most beautiful castles in the world. Disneyland has in fact based their castle on this beautiful structure.
If you are into luxurious cars, then you should definitely visit the BMW Museum in Munich, Germany. This museum shows advancements in BMW vehicles over the years and it is also house to some old BMW models. Germany was a country laced with a lot of art until World War 2 when a lot of art was destroyed, but there are still some art galleries and museums open for tours where some of the old art has been preserved.
You can tour all of Germany by just renting out cheap and affordable cars from our website. You just have to compare car dealers and choose the car you want and we would get that car booked for you.