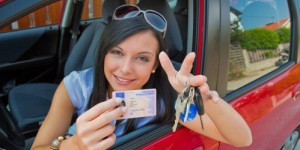 On the anvil of unprecedented growth, Right Car Hire is at the top of its league amongst Australian companies offering online booking services specializing in assisting travelers across the globe in quickly and easily hiring cars on rent. We cater to a motley range of demands – you can hire a car in Sydney and drop it off in Brisbane, avail of a 3 day rental in Las Vegas, or just cruise around Melbourne on a business day. You name it – we deliver it.
Easy Booking The World Over
Never face hassles while hiring a car again! Right Car Hire takes care of all the nitty gritty, leaving no stone unturned in its quest to make your total car booking experience as quick and simple as it can be. We know you already have enough to deal with when travelling, so we will never burden you with more worries about deciding how to go about selecting the right car rental service. With a simple click of the mouse, a few minutes is all it will take for you to easily book a car of your choice using our proprietary techniques.
Trustworthy Brands
Right Car Hire has tie-ups with the most reputed and top-class suppliers, making it one of the most credible online car rental agencies ever to exist. Some of the providers that we collaborate with to provide the perfect car rental experience include:
Hertz
Budget
Avis
Thrifty
Enterprise
Alamo
And the list goes on!
Affordable, Stylish, and Perfectly Customized
Connected to a huge worldwide network of car rental suppliers, Right Car Hire always spoils you for choice – whether you are hiring a car in Australia, Europe, America, or any other country in the world. And, whether you are cutting down on travel expenses and thus require a budget car rental, or you want to be pampered with luxury, we will specially customize our solution to adequately fit both your requirements and your wallet.
Right Car Hire is firmly committed to providing the perfect solution to anyone who requires a car on rent. So, get on the bandwagon today with thousands of others across the globe who have made Right Car Hire their car rental company of choice. An experience par excellence is waiting to be discovered by you!