What do you do if you are running late for a meeting but your car won't start and you can't find a taxi? Well, you go on www.rightcarhire.com.au and try to find low rate rental cars. Our website allows you to compare thousands of car rental deals over 30,000 locations all over the world. So if you are touring Denmark with six or seven of your family members, but your tour guide has a four seated car, jump on to our website and find yourself an SUV or a station wagon. We can help you find good quality affordable cars in all major cities of Denmark. You can compare rents and features of same brand cars from different rental companies and then get the one you feel is more suited to you. We are a solution to your conveyance problem. You can always find an affordable car in your city and save yourselves from reaching late to meeting, exams and family gatherings.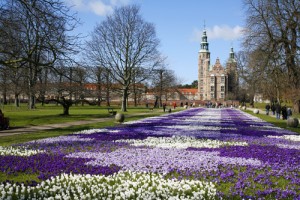 Denmark is known in the world for its delicious butter cookies, but staying on the topic of food, do you know it was a Dane who used steel as a cutlery item for the first time? Georg Jensen, a Danish silversmith from the twentieth century was one of the first few people to start using steel items as cutlery. He is also responsible for the silverware cutlery items we use today. You can tell the world was quite appreciative of his idea by the fact that by 1935, he had several silverware shops in number of different countries of the world.
Denmark, like other European and Scandinavian countries, has a lot of Cathedrals and Museums which show the respect Danes have for Art and History. National Museum of Denmark is the largest museum of cultural history in Denmark. It even has exhibits from the Stone Age. The little mermaid statue in the capital city of Copenhagen is an iconic statue and a famous tourist destination in the country. The little mermaid statue is to Denmark what Statue of Liberty is to the United States of America. They both hold an important place in the heart of Citizens of the respective countries.
One of the most amazing places in Denmark is the largest aquarium in Northern Europe, the National Aquarium Denmark or The Blue Planet is situated in Copenhagen. It is a beautiful place and a major tourist destination. It has an underwater tunnel which helps people to see marine life up and close. There are number of zoos in Denmark, the biggest and the oldest one is The Copenhagen Zoo. It is the fourth most visited destination in Denmark. Another famous zoo in Denmark is the Givskud Zoo and Safari Park. As clear from the name, the zoo is located in Givskud and its distinctive feature is that it lets its visitors drive through the enclosures in their cars.
As Denmark is a Scandinavian country it has a lot of artifacts from the Vikings age. Those artifacts are exhibited at the Viking museum in the city of Aarhus. There are many other places in Denmark that you can visit like Lego-land Billund resort and theme park, Trivoli Gardens, The old town in Aarhus and many more. No matter which major city of Denmark you're visiting, you can always find a convenient and affordable car in your city through our website.