Norway is a beautiful Scandinavian country. It has one of the highest standards of living in the world. The country also ranks high in freedom of press, civil rights, education for citizens and a lot more. All this contributes to its high standards of living.
Right Car Hire provides its amazing services to people all over the world including Norway. If you are looking for a car on rent, we are your solution. Imagine you have to go to a family wedding the next day and your car's engine gets wrecked and now it needs repairs which would take at least one week. You don't need to panic in such a situation as the solution is just a few clicks away. You can compare some excellent cars from different car rental businesses on our website. You can find cars from different companies that are both affordable and convenient to use.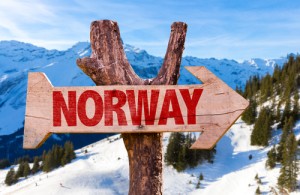 Norway is one of the biggest economies in Europe, it is the biggest producer of oil and natural gas outside the Middle East. Petroleum products make up a big part of the country's exports and GDP. It is the third largest exporter of oil in the world. Norway is one of the nearest countries to the North Pole which results in the famous natural phenomenon of northern lights. Northern lights is a natural phenomenon which can be seen when the charged articles from sun come in contact with the particles in earth's atmosphere. They are beautiful and mesmerizing light waves you can see in the sky.
Norway is also famous for its polar nights where the northern part of the country doesn't see sunlight for more than 24 hours.  Along with Finland, it is sometimes referred to as the land of midnight sun, where the sun shines throughout the day for more than 24 hours. This phenomenon usually takes place in summer season. It is also known for its beautiful scenery specially its fjords. There are number of different fjords in Norway which add to its natural beauty.
Apart from its natural beauty, Norway is known for some important contributions to the world in the form of art, architect and much more. The art piece "Scream", considered to be one of the most important contributions of Norway in art, is a rare and priceless photographic art piece. It was painted by a Norwegian painter and expressionist, Edvard Munch and is currently exhibited at the National Gallery in Oslo. Edvard Munch is also responsible for the Madonna paintings. There are several different museums in the country including the Viking ships museum which includes several Viking ships from the 9th century. The country has also preserved some Cathedrals and Churches from the medieval and other eras of past. Urnes Stave Church in Ornes is one of UNESCO's World Heritage Site. It is one of the oldest churches in the country and was built in somewhere around 12th century. The country also served as a major set location for some blockbuster Hollywood movies like Star Wars: The Empire Strikes Back and James Bond movie 'Die Another Day'. A few scenes from the famous TV show Vikings were also shot in Norway.