France is a beautiful country and is mainly known for its capital city, the city of love – Paris.
Paris is a major tourist spot and it is visited by thousands of people every year, mainly couples. Some come here to propose under the Eiffel tower, others come for celebrating their honey moon.  Other than kissing your loved one under the Eiffel Tower, you should take them to visit other amazing place in the country too. Right Car Hire wants you to have a good trip; this is why we help you find the cheapest, most affordable car for you to rent out for your trip. We can help by comparing hundreds of car rental deals in top destinations worldwide. We strive to provide you with the best customer service out there. You can save a lot of money for your enjoying your trip if you rent a car through our website.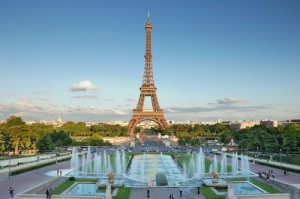 When visiting Paris, you can take your special someone to luxurious restaurants like Epicure and Le Cinq. These restaurants offer a very romantic environment to couples. You can also visit the most famous piece of art in the world, the Mona Lisa. It is located in the Louvre where you can see hundreds of other astonishing photographic art pieces. Talking about most visited places, France also has Europe's most visited amusement park, Disneyland Paris. It is part of the Euro Disney resort which includes this theme park, restaurants, resorts, shopping and entertainment complexes and a lot more. Due to its rich Christian history, there are several Cathedrals in France including the famous Notre Dame de Paris. France is overall one of the most beautiful countries in the world with the highest standards of living.
All of its cities have something of importance from the past and the modern era. Other than Paris, Nice is also an amazing tourist destination. It has a lot of luxurious hotels, restaurants and some wonderful beaches for people to visit. France has a very rich history, other than its historical cathedrals, rare art pieces and romantic venues, it is also famous for its people like Civil Engineer and Architect Gustave Eiffel who designed a lot of famous buildings in France including the Eiffel tower. Its people have contributed a lot to the world, Nostradamus for one was a Frenchman. He is famous for telling prophecies regarding future of the world. There is also a small museum in is name in France where his work and life is exhibited. France has preserved a lot of work of its great people. Famous physicist and two time Nobel Prize winner, Marie Curie was also French. She was responsible for the discovery of radium and polonium. There is a museum in Paris named Musee Curie which has exhibits of work on radiology with majority of the exhibits related to Marie Curie and her husband. You can visit the museum free of cost. France is also contributing a lot to science in the modern era. Grenoble is a very important city in France which has a lot of scientific centers for research and advancements in science. Another thing Grenoble is famous for is being the hometown of one of the most famous wrestlers of 20th century Andre the Giant, who stood 7'3 and was undefeated for 15 years. France is also the birth place of the famous scientists like Blaise Pascal and Louis Pasteur. Pascal was responsible for a lot of mathematical and physical advancements where as Pasteur was responsible for the technique of pasteurization and discoveries of principle of vaccination.
With its beautiful and romantic sites and rich history, France is a must visit country and when you visit it, you know where to find the cheapest rental cars for a more convenient and affordable trip.