When we talk about Spain, the first thing that comes in to our minds is football and bull fighting; but Spain is actually way more than just these two things. It is a culturally rich country and is a significant member of the European union. Its capital Madrid is one of the biggest cities in Europe. Spaniards enjoy a good standard of living and majority of citizens have their own cars but in case you have any problems related to conveyance, we, at Right Car Hire, can help you find affordable rental cars in your city.  Our booking system helps you save a lot of money on rental cars.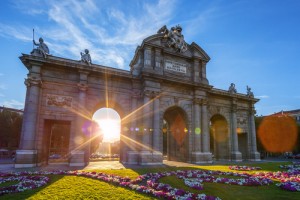 Due to its historical and natural landscapes, Spain is one of the most visited countries of the world and has been regarded as a safe tourism destination. Since the last decade, it has been on the top five most visited countries, grabbing the second place in 2007, just after France. Spain has seen a lot of wars and revolutions over the years, but now, it is on the road to becoming an economic giant. The Spanish language is the second largest language by number of native speakers. It does not have an official religion but in the past it has been ruled by powerful Muslim Empire known as the Moors. The Moorish kingdom was then taken over by Christian forces in the 15th century and Catholicism became the major religion of the country. Still the majority of the citizens of Spain consider themselves Christians. Due to it being ruled by two different powerful kingdoms at a certain time in history, we can see a combination of both Islamic and Christianity architecture in Spain. Alhambra, one of the most visited tourist destinations in Spain, is one such example. It was made by the Moorish kingdom, whereas afterwards Christian rulers did some construction of their own.
Spaniards have contributed to the world in all fields, for one, the first ever space suit was built by a Spanish military engineer named Emilio Herrera Linares. The Soviets and Americans based their space suits on the concept of the space suit made by Emilio Linares. In the modern era, Spanish people have made a name for themselves in the entertainment industry. A lot of Spanish actors and singers are known globally due to their talent, Penelope Cruz, Antonio Banderas, Paz Vega and the writer of a hit hollywood movie The Others, Alejandro Amenábar. Their potential for the craft of acting and singing isn't something new; Spain is the birthplace of Flamenco, which is an art form consisting of a mixture of dancing, singing, clapping and guitar playing.
Spain was once a colonial power, its history can be seen from large number of museums in the country. Due to massive Christian conquests and immigration in the 15th century the country is filled with Christian Cathedrals which are even considered sacred by Christians today. The importance of historical sites and landscapes cannot be denied but one of the most astonishing and jaw dropping place in Spain is the city of arts and sciences located in Valencia, a one of a kind entertainment based complex. It is a combination of aquarium, cinema, planetarium, spots complex, interactive museum and a lot more, all these are indications that Spain has come a long way from its war stricken roots.