If you are planning on going on a country round trip with your friends but you do not have a car that can accommodate all of you, then look no further than Right Car Hire. We can help you find the most convenient and affordable rental cars in your city. If you want to go on a trip with your friends or if you are a visitor to the United Kingdom without any transport, then we are here to solve your problems. We give you the opportunity to choose from several different brands of affordable cars so that your visit to the land of the royals becomes a memorable one.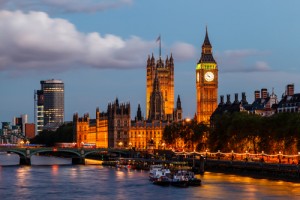 If you have rented a car for a day or a week, we suggest that you do not waste any minute of it. Even if you have finished your planned trip, make some more spontaneous plans to enhance your amazing experience by visiting some stunning places during in the United Kingdom. Stop by Madame Tussauds Wax Museum to get pictures with your favorite "wax" celebrities. From actors to historical figures to sports personalities, this museum is one place you will find all of them, obviously in wax form. It has a large collection of wax statues and are not only limited to famous British personalities; instead they have statues of famous people from all over the world.
If you have lost your watch during your trip, don't worry! You can keep track of time on the famous Big Ben in London; and if you do not want to visit different places in London, just visit the London eye. Its tall and unique structure gives a beautiful view of all the amazing places in London. British museum has one of the biggest collections of antiques from prehistoric era to the modern era from all around the world. While you are in England do not forget to turn your car towards the black pool leisure beach amusement park which happens to be the most visited tourist attraction in the United Kingdom.
If you have a thing for the arts and you are in Northern Ireland, then you should definitely turn your car towards the famous art gallery, Belfast Exposed. It has a large collection of photographic art and is visited every year by large number of art lovers from all over the world. If you are a history lover, Wallace monument should definitely be on your list of places you want to visit. It is a tower structured building, built in the commemoration of famous Scottish knight William Wallace. It is also home to some possessions of William Wallace including his sword. Due to its rich royal history there are several castles and cathedrals all over the United Kingdom. The structure of these castles is so beautiful that they look like stunning pieces of art.
You can enjoy a visit to all these amazing sites without the tension of not having a car. Visit our website, compare cars from different car dealers and rent the one mot suited you.