Australians are known for their love to travel to amazing destinations overseas. While there's more than enough things to see and do in Australia, there's something special that connects Australians to great destinations overseas. Whether to experience a unique culture, trek through mountain ranges or indulge in a tropical paradise, Australians are adventurous. The number of Australians traveling abroad has skyrocketed over the past few years. When it comes to traveling to foreign countries, where do Australians choose to go? Check out the list of destinations that attracts hundreds of thousands of Australians annually.
New Zealand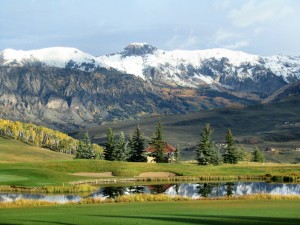 From magnificent attractions, restaurants to hot springs, luxury hotels and glaciers, – there's no place as beautiful and charming as New Zealand. Renowned for being a paradise for thrill seekers, New Zealand welcomes thousands of Australians annually. Top things to do include bungee jumping, snowboarding and skiing. For Australians, this beautiful country has everything on offer, making it their number one holiday destination.
Indonesia
The Indonesia archipelago consists of several thousands of incredible islands. One of the favorite holiday destinations for Australians is Bali ,due to its magnificent, pristine beaches. Indonesia is rich in history and culture worth exploring and the island welcomed an estimated number of over 700,000 visitors from Australia in 2012. Home to azure waters, beautiful beaches, tropical rainforest and vibrant cities, visitors will be spoilt for choice with plenty of fun filled activities on offer. Indonesia is also considered one of the most budget friendly holiday destinations in the world – ranging from food, flight, accommodation and shopping.
USA
The United States is highly ranked among the list of most iconic travel destinations in the world today with plenty to explore. It is also the third most visited overseas destination for Australians attraction over 500,000 visitors annually. The list of incredible things to do and beautiful place to see in America is endless – Statue of Liberty, Big Apple, Disney World and much more. With lots of things on offer, it is no surprise to see thousands of Australians visit this amazing country annually.
Thailand
Renowned for being one of the hottest destinations in Southeast Asia, Thailand is the fourth most visited travel destination for Australians. Here visitors will enjoy great shopping, food, budget accommodation, mild weather, beaches and ancient temples. Bangkok, the island nation's capital city, is one of the top places worth visiting. Other popular destinations in Thailand include Chiang Mai, Phuket, Phi Phi and Koh Samui. One of the major reasons why thousands of Australians visit Thailand is because of its affordability. For shopaholics, Thailand is a perfect destination for you as there are hundreds of markets worth exploring.
UK
The UK- consisting of England, Scotland , Wales and Northern Ireland – is the fifth most popular holiday destinations for Australians traveling overseas. With its rich history varied landscapes, scenic views, and fascinating culture, the UK is home to some of the world's best attractions. it is a very popular holiday destination attracting millions of visitors from different parts of the world annually.