---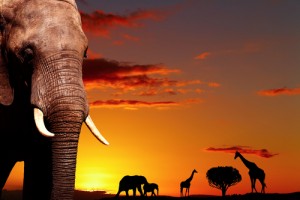 One of the best things to do in life is spotting native creatures. The world is full of a wide variety of incredible and beautiful animals. There are loads of great wild life destinations in the world today attracting plenty of eco-tourists from different parts of the world. Amongst these destinations, there are some that stands out for having the best collection of wildlife. Everyone has his own list but when it comes to diversity of wildlife, there can be no place in the world better than the short listed wildlife destinations
KRUGER NATIONAL PARK
The best part of the world to find some of popular and largest wildlife preserve is Africa. Considered one of the best places in the world to catch amazing views of wildlife, the Kruger National Park is home to 507 birds, 147 mammals and 114 reptiles. Spanning over 7,000 sq. miles along the Zimbabwe and Mozambique borders, this wildlife preserve has a varied ecosystem, making it a perfect habitat for a large number of animals. Major attractions here include the elephants, lion, buffalo, white-winged terns, hare and the painted hunting dogs.
GREATER YELLOWSTONE ECOSYSTEM
Covering approximately 30,000 sq. miles, The Greater Yellowstone Ecosystem is made up of the Yellowstone and Grand Teton National Parks. It is one of the world's biggest wildlife preserve. Its vastness offers every visitor the chance to see fully functioning ecosystem dynamics. With a wide array of animal species, the national park is considered the oldest in the world. Home to grassland flats, rolling sagebrush hills, burned woods and amazing collections of large animals such as Grizzly and black bears, bison, elk, bighorn mule deer, gray wolves, pumas, moose, wolverine, pronghorn, sheep and Rocky Mountain goat, the Greater Yellowstone Ecosystem is a place not to miss out on visiting especially for wildlife enthusiasts
GREAT BARRIER REEF
Located off the northeastern coast of Australia, the Great Barrier Reef is one of the best wildlife destinations in the world today. It is also renowned for being the most extensive mosaic of coral reef in the world. Encompassing approximately 3,000 individual reefs alongside several beautiful islands, cays and sandbars, the Great Barrier Reef is a place to find hundreds of species of corals as well as over 5,000 kinds of mollusks, more than 1,300 species of crustaceans and fishes. It is also considered a perfect place for bird watching, as there are over 1.5 million seabirds nest within the boundaries of the reef. Visitors will catch amazing views of sea turtles and estuarine crocodiles wandering around.