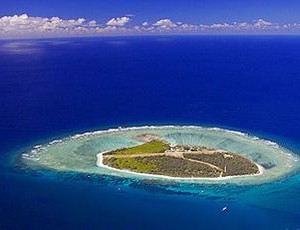 Excited about your trip to Australia? I'm sure you are. But, before you start, you need to take all measures to remain safe. You never know what you'll encounter, so a little precaution goes a long way to make sure you return home happy and healthy.
Here are a few common sense tips to follow while travelling:
Use a reliable means of transportation – You'll need a form of transportation to get around. Hiring a car from a reliable company such as Right Car Hire is the best option. Right Car Hire is the leader in its field and you can trust them with your eyes closed.
Second glance – Every time you get up to move on, glance back at your seat to make sure you haven't left anything behind.
Stash your money in different places – Keep at least one credit card separately, and preferably not on yourself. If you lose all your cards together, being without money will be a nightmare.
Don't use your jeans' back pocket – Whether for your wallet or for some other valuable, your back pocket is the most likely place from which you can get pickpocketed. Instead, place your wallet in a front pocket, or in an internal pocket of your jacket.
Scan all your important documents – Once you scan them, send them in an email to yourself.
Don't trust strangers – Be wary of going to a risky place with them or consuming their food or drink.
Get travel insurance – It's for good measure if you get ill or injured while abroad.
Get vaccinated – Get all the required vaccinations/immunisations that apply for the destinations you're visiting.
Avoid showing off – Advertising your financial status is not advisable as it makes you an easy target for theft. So, leave your gold chain and diamond-studded Rolex watch at home.
Don't leave your belongings unattended even for an instant – For example, don't leave your bag hanging from the back of your chair while you go up to the cash counter at a restaurant to pick up your order. Instead, keep your bag on your person at all times.
If mugged, give up your valuables – Just hand over your wallet, your watch, your camera, etc. They're not worth more than your life, are they? Moreover, if you have insurance, you will be reimbursed for them.
Be careful where you use your credit card – For example, in an internet cafe, the computer you use may have a keylogger to record your key strokes, exposing your details to thieves.
Safety is the new buzzword when it comes to travelling today. By following the above mentioned tips, your battle is half won.