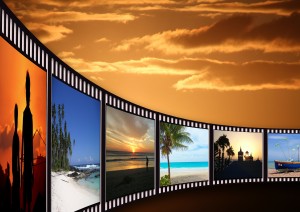 Have you ever been enthused to travel to a particular holiday destination through a movie or TV show? One of the best way for inspiring travel to several beautiful destinations across the world is watching movies. From Spectacular landscape, and incredible beaches, to vibrant shopping areas, lively streets and great adventures, movies inspire us to want to leave everything behind so as to travel to beautiful holiday destinations we see on the big screen. So if you are unsure of your next holiday destination, here are some of the world's best movie inspired tourist destination where you will be entertained all through your stay.
Las Vegas – the Hangover
Released in 2009, the Hangover is one of the must-watch movies in the world today. The movie revolves around four bachelors going for vacation in Las Vegas – rated among the finest travel destinations in the world for bachelors. Ever since its release, thousands of visitors from different parts of the world have been attracted to this beautiful city for a perfect getaway. Las Vegas, informally called the Sin City, is a perfect destination for everyone, especially revelers who love to party all day long.
Venice – The Tourist
Starring world class actors, Johnny Depp and Angelina Jolie, the Tourist is one of the best movies that will make you want to take a city break to Venice. Vibrant atmosphere, fascinating landscape and breathtaking beauty makes Venice a perfect travel destination spot for tourist all over the world. Take an enjoyable gondola ride, explore Piazza San Marco, take beautiful pictures of lovely bridges and exotic canals, visit Ponte di Rialto, sharpen your negotiation skills in vibrant market place – Venice offers countless number of things to do and places to visit.
Barcelona – Vicky Christina Barcelona
The movie, Vicky Christina Barcelona, revolves around two beautiful women exploring the various exotic sites in the city. The movie offers audience the chance to see the natural beauty of Barcelona on the big screen. There is plenty on offer in this beautiful city for people of all ages ranging from Casa Batilo, Camp Nou, and La Sagrada Familia to La Seu and Picasso Museum. Proper planning is required for your next vacation to the Spanish countryside
New Zealand – The Lord of the Rings
New Zealand, the most spectacular place with great hospitality, is the shoot location for the epic movie, The Lord of the Rings. Hollywood movies are known to feature some of the world's most breathtaking locations. After watching this movie, you will be tempted to visit New Zealand. Lush mountains, exotic lakes, jaw-dropping forests and stunning scenery all makes New Zealand an incredible travel destination to visit. One of the filming locations, the Tongariro National Park, worth exploring attracts thousands of visitors annually. Other great attractions to visit include Matamata, Lake Pukaki and Mount Cook.
After watching these movies on the big screen, you will fall in love with the magnificent scenery of these film locations. You will be left with no choice than to visit there. These places should be on your bucket list of must visit destination when planning your next vacation.