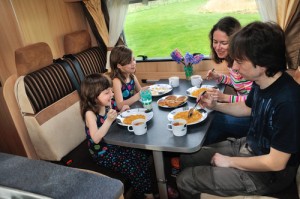 Giving up your diet or general healthy eating habit while in transit is quite easy. Regardless of the reasons for embarking on a journey, whether for business or leisure, the varied activities may make it a bit tempting to visit any of the food outlet you find along the way. This may lead to eating unhealthy snacks or beverages which lead to serious body system breakdown. With healthy foods, your journey will be smooth and the most memorable one ever. Here are some helpful tips to ensure a good eating habit while traveling
Prepare your own meal and put in a collapsible travel cooler. Pack your freshly prepared meal in your bag before embarking on the journey. By so doing, you avoid eating expensive and unhealthy food available at your destination. Ensure you pack enough protein and nutrient dense dry food tightly sealed in a container to prevent leakage or getting smashed in your bag. Samples of such food include nuts, protein bars and firm fruit, like apples.
It is very important to drink a lot of water while you're in transit. Drinking fluids such as water, milk and juices helps keeps the body in good shape. Taking too much alcoholic beverages and soda can result into travel related health conditions such as jet lag. Make sure you store adequate amount of bottled water in your bag before traveling.
Make sure you have loads of fresh fruits and healthy snacks packed in your bag. They help stave off hunger especially when in a business meeting or engaging in an interesting tourist activities that seem not to end.
Avoid any of the fast food outlets regardless of the destination you find yourself. Many people may find this difficult but the truth is that the kind of meal options served are mostly high in fat and calories. Asides that, fast food outlets deprives you of the wonderful experience you get from exploring the uniqueness of the local culture. Regardless of the place you decide to eat, place an order for meals that has loads of healthy components such as fresh vegetables and lean proteins.
Do not miss out on eating breakfast before embarking on the journey. When planning a trip, most tourists pay less attention to eating in the morning. Breakfast is very essential for the body system as it keeps you fit and ready for the days activities. Some hotels offer complimentary breakfast, so endeavor to request for a meal that's rich in protein and fiber. Breakfast energizes the body and fill you up till lunch.