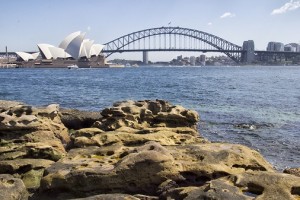 When people visit Australia and come and stay in or near Sydney, they miss out on so much. That is normally down to not having the use of a car or not planning their days out properly. So, I thought I would put together some trip ideas of places that are popular with myself and tourists.
Bondi Beach
Bondi Beach has become one of the most famous beaches in the world; it has become so famous that Cordell Jigsaw Productions took their cameras there and filmed a reality TV show called Bondi Rescue. The TV show did not only make the beach more famous, but it also made the life guards into mini celebrities.
From going on coastal walks, surfing, swimming, or simply just enjoying the sun, Bondi Beach is a place that everyone visiting Sydney should go and visit.
Sydney Harbor Bridge
Sydney Harbor Bridge was built in 1932 during the Great Depression as a government employment project. The bridge has become one of the most photographed bridges in the world. There are tours available where you can climb the bridge day or night, but they are not cheap. The tour takes around 3.5 hours where you can experience some amazing panoramic views.
Sydney Opera House
You can't go to Sydney without visiting the Sydney Opera House. The Opera House, which has been declared a UNESCO World Heritage Site, stands in pride of place with its white-shelled roof. For people who are not particular interested in seeing a show at the Opera House but would like to explore the famous building, there are tours available.
The tour tickets are very affordable and provide value for money for people who want to explore the inside of the famous building, which can even take you backstage where some of the most famous artists in the world have performed.
Learn to Surf
Home and Away, which is an Australian soap opera created by Alan Bateman and filmed around Palm Beach, has helped to increase the interest of surfing around the world. So, what better way to spend a holiday in Sydney than to learn to surf?
There are many classes available, and although Bondi Beach is known for its surfing, there are much better surfing opportunities on the north shore of Sydney.
With so many places to visit and things to do, Sydney has become a destination in Australia that you need to come back to again and again to experience everything it has to offer.