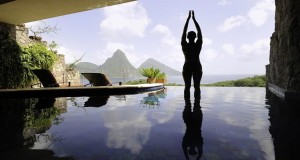 It's usually a great feeling having to ponder on where to spend your next vacation. People all over the world are actually doing some research as to where they can and should go by month. You don't have to spend all your savings for a remarkable holiday experience. If you are looking to have a first-class holiday experience while on a budget, then you should consider visiting these cheap travel destination.
January – Phnom Penh, Cambodia
Phnom Penh is the capital city of Cambodia with plenty of amazing activities for visitors. It is one of the budget-friendly destinations in the world which has something on offer for everyone ranging from exotic cuisine, shopping, budget hotels, gorgeous villas, vibrant markets and incredible entertainment venues
February – Lima, Peru
Offering an eclectic mix of ancient tradition and modern day world, Lima is one of the most beautiful cities in Latin America. Home to several incredible attractions such as the "City of Kings" proclaimed a World Heritage Site by UNESCO and the beautiful Baroque Monastery of San Francisco dating back to 1600, Lima is a place to enjoy relaxing, fun filled vacation. Here you will find local bars and restaurants offering nicely brewed wine and great tasting meal at affordable pricing. Visiting Lima, the capital of Peru, in February is a great choice as visitors will enjoy mild, friendly climate. For a chance to enjoy stunning views of surrounding environment and the Pacific, do not miss out on visiting Lima in February.
March – New Orleans, USA
New Orleans, synonymous with the slogan 'Laissez les bon temps rouler' ('let the good times roll'), is perfect travel destination for all especially revelers. New Orleans in March features a warmer climate and less crowds. Enjoy great night life scene and the finest of Jazz musicians scattered along very street corners in the French Quarters at cheap prices.
April – Busan, South Korea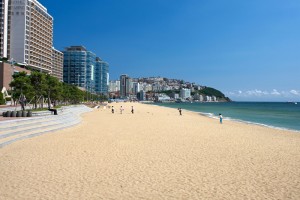 Busan is home to the largest trading port in South Korea with lots of impressive events and activities. Mountain hiking, pristine beaches, shopping and ancient Buddhist temples – take an enjoyable tour around Busan and catch spectacular charming views the city has to offer. Plan your trip to the ever busy Jagalchi Fish Market to enjoy freshly prepared seafood.
May – Tbilisi, Georgia
Tbilisi, is the capital city of Georgia and it is sometimes referred to as gourmet paradise because it's home to several colorful enticing dishes. Dating back to the 5th century, Tbilisi is one of the world's oldest cities that has been rebuilt a good number of times. Great architecture, mild weather and amazing cuisine makes Tbilisi a perfect budget friendly destination to visit in May
June – İzmir, Turkey
With a rich historical past dating back 5,000 years, Izmir is a destination to experience many different cultures and traditions including Greeks, Jews, Armenians, French and Italians. For a chance to get up close and personal with locals while learning more about their unique culture, visit one of the lively bars in the Alsancak District. The International Izmor Festival, one of the widely celebrated cultural events in Turkey, is a must see event that features plenty of entertaining activities.
July – Budapest, Hungary
There's no better time of the year to visit Budapest than July. If the heat seems unbearable, you can decide to visit one of the many baths for a dip. Visit the local parks during the evening hours to enjoy amazing activities lined up for locals and tourists alike. Your trip to Budapest, the Hungarian capital, will be considered incomplete without visiting Falk Miksa utca
August – Porto, Portugal
There's no budget friendly destination during the heat of the summer month than Porto. Visit the Eibeira Square, a great spot for people watching; catch stunning views of birds and peacocks at the Romantic Museum; and enjoy nature at its very best at the Crystal Palace Gardens.
September – Oaxaca, Mexico
Renowned for its incredible attractions and magnificent beaches, Oaxaca is one of the cheapest places to travel in September. Home to lovely spring minerals, lush mountains and valley, Oaxaca serves as a major gateway to Monte Alban, one of the best archaeological sites in Latin America.
October – Tunis, Tunisia
Tunis, the capital of Tunisia, is one of the most beautiful cities on the African continent perfect for budget travelers. Go back in time exploring the cities rich historical sites such as the Medina. Visit the Bardo Musuem to see incredible collections of some of the world's finest murals and mosaics dating back to the Roman era.
November – Cape Town, South Africa
South Africa, informally known as 'The Mother City', is one of the budget-friendly travel destinations in the world today that attracts thousands of visitors. Regardless of your interest, be it exploring unique art scenes, mountain hiking or just relaxing on one of the pristine beaches, Cape Town caters to the needs of visitors. The city is unique, charming and beautiful
December – Colombo, Sri Lanka
Colombo is the largest city of Sri Lanka and a perfect vacation spot to round off the year. Vibrant entertainment scene, excellent cuisine and lovely attractions. Must visit places include the Gangaramaya Temple and Mount Lavina