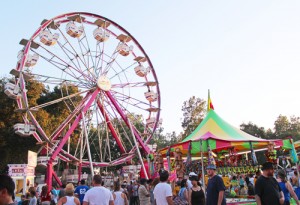 Considered the largest city in the state of California and the United States second largest city, Los Angeles is strategically located in the southern region of California, with one of the world's friendliest year round climate. Below are some of the attractions worth visiting whenever you are vacationing here.
J Paul Getty Museum
Designed by Richard Meier, the J Paul Getty Museum building covers a massive space of 110 acres. The stunning design, the wonderful grounds and the incredible setting attracts large number of visitors to this beautiful place. Located in the Santa Monica Mountains, the museum features a wide range of collections from Roman antiquities to contemporary art. Here you will find a restaurant and café where you can enjoy lunch and some great tasting wines.
Griffin Park and Observatory
Located in the eastern part of the Santa Monica Mountains, the Griffin Park and Observatory covers a space area of over 4,000 acres, making it the largest park you can find in the whole of California. The park is home to a Greek theater that can accommodate over 4,000 people at once, the Griffith Observatory and a planetarium, Los Angeles Zoo, tennis courts and golf course etc. Climb to the top of the Griffith Observatory for a chance to see spectacular views of the city.
Farmers market
Established in 1934 by a group of eighteen farmers, the Farmer's Market in Los Angeles is one of the busiest markets in California. Over the years, the market have been expanding. There are several stalls and shops here selling various kinds of vegetable, fruits and other food. There are also several exotic restaurants and specialty shops that sells everything from kids item to jewelry and kitchenware.
Music center
Music Center sits atop of the Bunker Hill. It is the largest performing arts centers in Los Angeles. Here you will find four venues namely the Ahmanson Theater, the Dorothy Chandler Pavilion, the Mark Taper Forum and the Walt Disney Concert, which is the most impressive building of all. Thousands of visitors come to this place just to enjoy themselves and have fun.
Regardless of the place you wish to visit whenever you are in Los Angeles, the best way to get around the city is with a rental car. You can get the best deals when you make reservations with Car Hire Nation, the leading car hire service in the world.