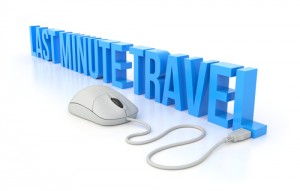 It's the Christmas Holidays. You've saved all year for the ultimate vacation to visit family during your favorite time of year.
You arrive at Sydney International Airport thinking you will treat yourself and family to a luxury sedan for the long drive ahead. But when you stop at the counter of your favorite rental car company, you learn they don't have anything even close to what you want.
In fact, this major worldwide rental company doesn't have much of anything to offer you, that is unless you're willing to wait a couple of days for a few cars to be returned.
You're floored. Your jaw drops as you feverishly think what to do next. No problem, you reason. You will simply stop by all the other rental counters and surely somebody will have your luxury sedan.
But things go from bad to worse. The other companies either don't have many cars or only a few compact models that will force everyone in your family to sit on each others' laps.
This was the scene commonly experienced this Christmas at many auto rental counters throughout Australia. So what is a traveler to do?
The answer is the web's popular new online booking site for rental cars. Right Car Hire, at rightcarhire.com.au, can locate the exact automobile you need in any season. Simply use their intelligent search feature to look for cars at all pertinent rental companies.
By digging deep into rental car inventory at all rental companies, Right Car Hire can find a car when nobody else seems to be able to locate one. This applies even at the busiest times of the year – like Christmas in Sydney.
"For the past three months we've seen a big increase in people looking for rental cars at the very last minute. Often we are the only site who can find what they're looking for on very short notice," said Right Car Hire's Head of Digital Marketing Louie Ramos.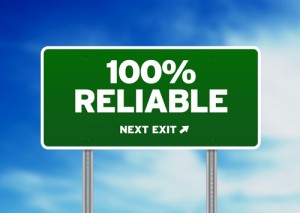 An example of this was one traveler who looked to Right Car Hire to rent a van for three days recently. She wanted to pick the van up at Sydney International Airport in exactly one hour.
Most rental companies would have chuckled, then demurred at this request. But Right Car Hire's system sprang into action to insure her van was ready and waiting in less than 60 minutes.
The woman used rightcarhire.com.au to quickly search for her van, located the one she wanted, and picked it up at the airport in exactly one hour.
"Then later that afternoon we received another booking made from our website. This time it was a traveler catching a flight from Sydney the following morning. The rental car was picked up from a suburb in Sydney and dropped off at Sydney International Airport. The cost to the traveler was just $54 AUD, less than $40 USD," Ramos said.
The Right Car Hire site is fully mobile friendly, making last minute bookings on the run easy and rewarding.