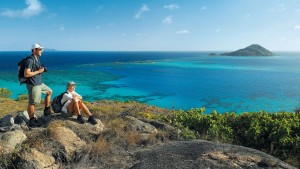 As soon as you reach Australia, you'll find that its serpentine roads start beckoning you from the word get-go. Enticing, mysterious and adventurous, their long and winding paths allure you with the promise of sights and pleasures yet undiscovered.
But hold your horses! Before you embark on your driving journey, you need to be well prepared for it. The first thing you need to do is hire a reliable and affordable car that meets your requirements. Right Car Hire is the perfect company to help you go about this.
After you get your car, you need to make sure you have packed everything you need. Here are the very basics you should have on hand:
Driver's license.
Money and your ATM card.
Online map and directions for the route you plan to go on.
Prescriptions medicines.
First-aid kit for the car.
Road-side emergency kit.
Sunglasses, especially for the driver(s).
Games and your favorite music.
Battery chargers for all of your electronic items, as well as regular batteries if you need them for anything.
Flashlight with new batteries.
EZ Pass or any other electronic toll-collection system, and some change for the occasional toll/bridge as well.
Sufficient clothes for each day of your trip. For longer trips, a small bottle of soap for washing clothes, as well as a makeshift clothesline.
If very cold, extra jackets/sweaters, gloves, hats, boots, and scarves.
Personal grooming items.
Enough snacks and beverages.
Napkins and plastic utensils for any meals on the road or in rest areas.
Rolls of paper towels and toilet paper for emergencies.
Cameras.
Books and other reading material.
Glasses, contact lenses, and other required items for the eyes.
A good sun block and wide-brimmed hats.
Hand sanitizer and hand moisturizer.
Ice scraper for the car windows (if you're driving in a cold location).
Scissors, corkscrew/bottle opener, a small knife, tweezers, and a compass.
A large, warm blanket.
A big towel.
Umbrellas and rain gear.
Swimsuits (if you plan to swim or visit a beach).
Travel alarm clock with fresh batteries.
Once you're done packing, you'll be pretty well prepared for any eventuality. Now, all you need to do is rev up your engine and take off for the adventure ahead!