Due to the rapid spread of the mosquito-borne Zika Virus, health practitioners have warned people especially pregnant women from traveling to affected regions and countries. Zika is prevalent in countries with warm weather such as the Caribbean and Central America. If you are thinking of avoiding anyone whom you feel has contracted the virus, it is pointless. It is usually difficult to identify people with Zika virus but for the fact that it's mosquito borne, the virus is preventable. Symptoms include a mild fever, skin rash, joint pain, and irritation of the eyes. Presently, scientists all over the world are yet to find a cure to the virus, so the best option is to avoid mosquito bites and ensure most part of your skin is covered. Active cases of the Zika virus has been found in 22 countries including Brazil and it keeps spreading fast to other parts of the world.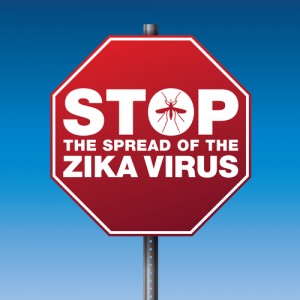 If you are one of those who love traveling and enjoy outdoor activities, below are helpful tips to keep you safe and help reduce risk exposure to Zika virus.
Wear clothes that cover most part of your skin
Due to the fact that there's no cure presently for the Zika virus, one of the best ways to reduce exposure risk is to avoid being bitten by mosquitoes. Wearing long sleeved shirts and pants reduces the chance of mosquitoes from coming in contact with your skin. Every member of the family should always wear long sleeved clothing that covers open areas of their skin. For those with under-aged kids, do no forget to cover your baby carrier with mosquito netting.
Use of insect repellants
The Centers for Disease Control highly recommends the use of Environmental Protection Agency-registered insect repellants. This is one of the most effective ways of preventing the spread of Zika virus. It is also not advisable to use insect repellants on kids less than two months old.
Use permethrin-treated items
Considered one of the most effective insect repellents, the use of Permethrin helps prevent the spread of the virus. Permethrin products are ONLY to be used for treating clothes and not directly to the skin. Remember to contact your doctor for instruction on how to use it. These products are available in major stores worldwide including online stores such as Amazon.
Avoid regions with Zika outbreaks
As a frequent traveler, it is highly advisable to avoid places where Zika virus is active. Researchers have proven that the Zika virus is one of the causes of microcephaly, which is a condition where newly born babies have abnormally smaller heads. It is also advisable that pregnant women should by no means travel to Zika infected countries and consider postponing the trip indefinitely. Pregnant women who can't do without traveling to regions where Zika virus is active should consult their doctor first for safety precautions on how to effectively avoid mosquito bites. However, using the EPA-registered insect repellent is consider safe for everyone including pregnant women or breast feeding mothers, but babies less than 2 month old are exempted.