Australia is a one of the most visited tourist destination in the world because it's filled with lots of natural wonders and has something for everyone regardless of the season. Australia is located in the southern hemisphere, making it the perfect place to visit when planning a vacation especially during winter season. There are loads of lovely places to visit and things to do while vacationing here. The weather is warm, friendly and wonderful for a road trip during winter. If you are planning a trip to Australia this winter, here is a list of places you must visit.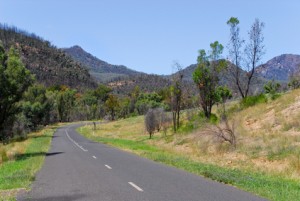 Warrumbungle National Park
Located in central NSW, Warrumbungle National Park is a beautiful mountain range and national park that attracts hundreds of thousands of visitors every year. Warrumbungle National Park can be cold in winter but ideal for great walks. Here visitors have the opportunity of climbing dramatic volcanic pinnacles.
Byron Bay
Located in the eastern part of the country, Byron Bay is a beautiful coastal hamlet that attracts tourists from different parts of the world. Crystal clear waters, magnificent rainforest and spectacular beaches make Byron Bay one of the most visited tourist destination in Australia during winter. Some of the things to do here include kayaking with dolphins, whale watching, surfing, and following the walk to Cape Byron. There can never be a dull moment here.
Whitsundays
Whitsundays is a place to find amazingly beautiful group of over 74 tropical islands. About 66 out of the 74 islands are untouched, making Whitsundays the ideal place to relax and get soaked up in the winter sun. Snorkeling, sunbathing and swimming opportunities awaits you when you visit Whitehaven Beach, one of Australia's whitest sand beaches. You can also decide to go on a cruise by chartering a luxury yacht. This is most definitely one of the best places in Australia where you can enjoy peaceful and memorable vacation experience with friends and family.
The Daintree
Renowned for being the oldest rainforest in the world, the Daintree is over 130 million years old. Here you will find rare tropical birds and animals. Covering a massive space of over 76,000 hectares, the Daintree is the only place in the world where you can find you can two UNESCO World Heritage Sites existing side-by-side. Visitors can catch amazing views of fresh-water crocodiles coming out to have a feel of the winter sun on the mangrove-line river banks or marvel at the sights of the Ulysses butterflies flying around .